The brief was to create a cool cover for the new kids menu. The key objective was to come up with a cover that made children feel they can be themselves, grown up , 'cool' and fit in with the red and black Friday's ethos.
Banksy was referenced in the brief along with a girl with a milkshake.
The previous cover had two kids on a Harley Davidson and American automotive themes run strong within TGI interiors.
So I jumped on this and hit them with this first version.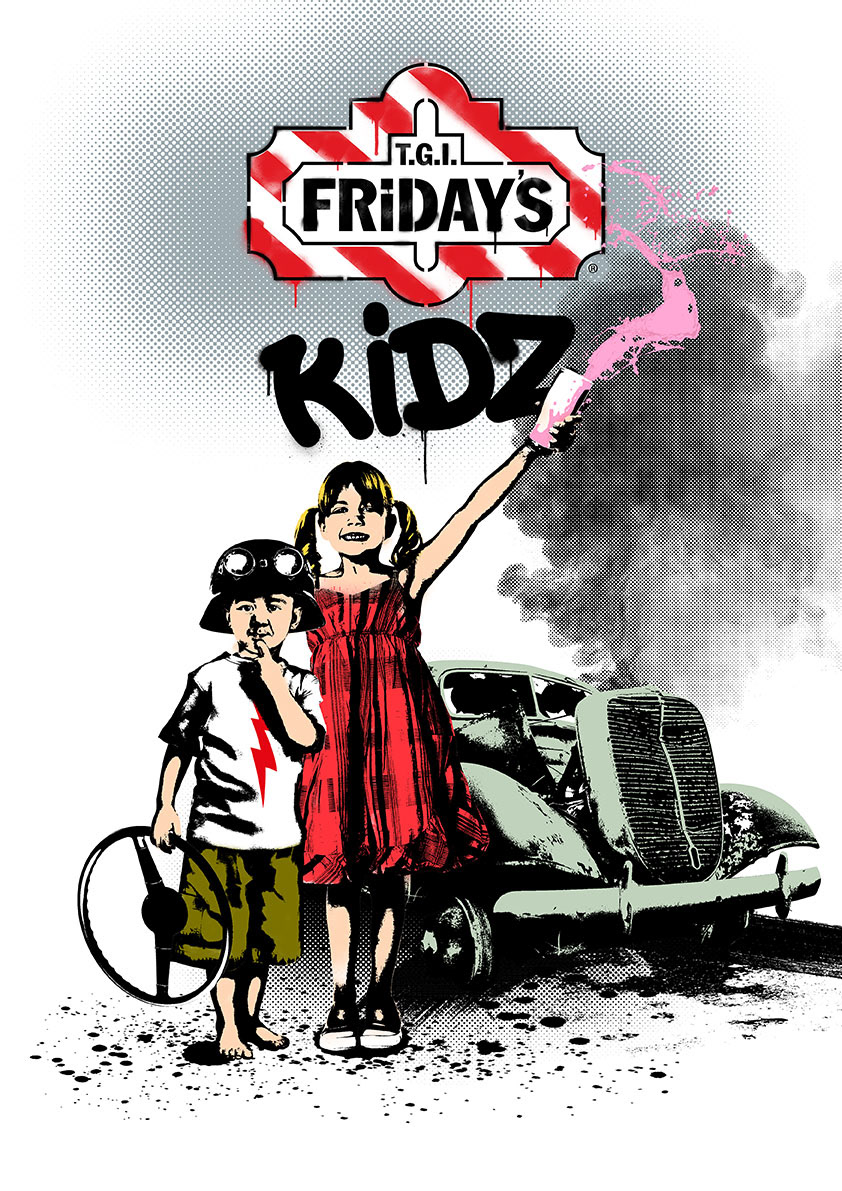 "Ahhhh...too wild!" they said. "Ok" I said. The idea of kids expressing themselves was a strong theme they wanted to carry so I stripped out the car wreck and general carnage in favour of some nice primary colour application to the background...
"Ahhh...hmmm...we like it" they said, "let's lose the spray paint in the boys hand - maybe we could change his naughty expression into a more gleeful one".